Lymphatic Drainage Massage Westmead
Best Lymphatic Drainage Massage Treatment Sydney
At Recovery Rehab Physiotherapy, we specialize in comprehensive lymphatic care, offering holistic services that go beyond expert lymphatic massage. Our approach integrates naturopathy, weight loss programs, good gut testing, and life coaching for a complete life overhaul.
Our advanced lymphatic drainage clinic understands the vital role of a well-functioning lymphatic system as the body's natural sanitation center, essential for overall health and vitality. Compromised lymphatic flow can lead to issues such as fatigue, swelling, infection, inflammation, and weight gain.
Lymphatic drainage services and treatments  at Recovery Rehab include:
Manual Lymphatic Drainage (MLD)

Intermittent Pneumatic lymphatic compression
We help clients who have:
Lymphoedema, Joint pain & Arthritis, Legs & feet swelling & pain, Breast swelling and lumpy tissue, Swelling of lymph nodes in the throat, armpits, or groin Muscle aches and pains
What is Manual Lymphatic Drainage Massage and how does it work?
Manual Lymphatic Drainage (MLD) is a gentle and non-invasive massage technique that employs extremely light pressure to stimulate the lymph vessels located just below the skin's surface, beneath the outermost layer (epidermis). By activating these initial lymphatics, enhances the rhythmic contractions, allowing for the movement of lymph into the deeper lymphatic vessels. It may seem light, but it is a very powerful therapy.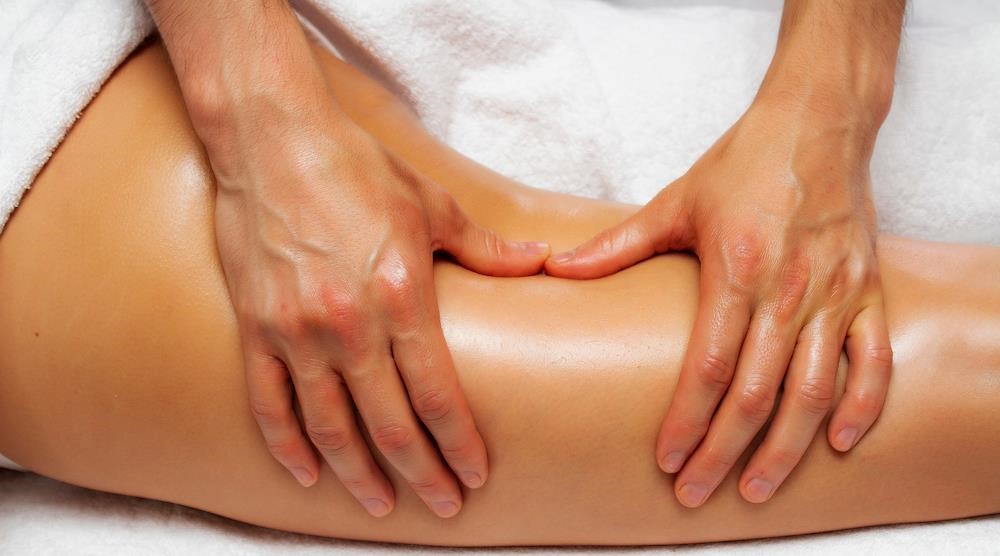 MLD elevates lymphatic pulsations, increasing them by up to 30 times per minute as opposed to:
Walking, which brings about 9-18 pulsations per minute.
Resting, during which around 6-7 pulsations per minute occur.
Therefore, with increase in lymph flow rate = increases circulation = increases the cleansing process & fluid balance in our tissues and organs, and fights off infections.
MLD therapy requires advanced training as we use precise complex movements at the correct speed and pressure to re-stimulate the natural contractions of the lymphatic system. These techniques are based on scientific & physiological principles that have been proven to encourage lymph flow.
Choosing Recovery Rehab Physiotherapy for Lymphatic Drainage Massage Sydney
Our lymphatic drainage massage therapy is your go-to place for your lymphatic health needs in Sydney. We know that a peak functioning lymphatic system is your body's built-in sanitation center and is instrumental in health and vitality. If the lymph is not flowing well, the cells are poisoned from their own waste and the lymph fluid becomes a toxic cesspool, resulting in many negative side effects including fatigue, swelling, infection, inflammation, and weight gain. If you're feeling stagnant, dehydrated, unwell, and not moving enough, there is a fair chance your lymphatic system is compromised. You can be toxic and unaware. Discover the life-changing benefits of lymphatic drainage massage near you and regain control of your health and well-being.
During a lymphatic drainage massage session, you can expect a calm and relaxing environment. The therapist will discuss your medical history, lymphedema symptoms, and any concerns you may have. They will then tailor the treatment to your specific needs, focusing on the affected areas and employing the appropriatetechniques By gently stretching the skin and applying just enough pressure, this massage technique encourages increased circulation and movement of fluids away from congested areas, helping to alleviate swelling and inflammation. The key is to use very light strokes and move slowly – too much pressure or fast motions may hinder the effectiveness of the massage.
Intermittent Pneumatic Compression Pump
Treats Lymphoedema, Lipoedema, and Venous
The intermittent pneumatic compression sleeves  attach to a compression machine. The sleeves inflate around your legs and hands every 20 to 60 seconds, then deflate. The sensation feels like a massage. The inflating and deflating movement of the intermittent pneumatic compression device supports your circulation. 
How it works?
Healthy movement of blood in your body prevents blood clots from forming.

When the sleeves compress, they help the blood move through your body to your heart.

When they relax, oxygen-rich blood flows to your leg arteries.

The sleeves also help your body release substances that can prevent clots. While not intended to replace MLD treatments, this approach effectively amplifies the flow of the lymphatic system, contributing to an overall improvement in lymphatic circulation.
How frequently should you receive a Lymphatic drainage

massage?
Are you finding that your diet isn't as healthy as it could be? Have you recently had an injury or undergone surgery? Are you seeking to eliminate waste from your body due to a new diet? Do you experience persistent stress or currently face a challenging period? Consider the benefits of lymphatic drainage massage if you answered "yes" to any of these questions. As it varies according to individual circumstances, we'll outline common reasons for opting for a lymphatic massage along with suggested time intervals for addressing those concerns.
Individuals maintaining a healthy lifestyle
For those prioritizing well-being through a balanced lifestyle, a monthly one-hour session with Recovery Rehab Westmead is ideal for sustained improvement. Offering premier Lymphatic Drainage Massage in Sydney, our science-backed physiotherapy aids in effective Lymphatic System management, ensuring your health journey is top-notch.
Individuals Embracing New Diet and Exercise
Optimize your well-being during transformative changes like adopting a weight loss or detox diet. Typically, a weekly or bi-weekly session for a few months effectively aids in expelling toxins from your body. As your weight stabilizes and you feel improved, transitioning to a monthly session is recommended unless you prefer more frequent visits. Your health journey, your pace. Embark on your path to strength, control, and confidence by scheduling your initial session at Recovery Rehab Physiotherapy in Westmead today. Book now and kickstart your journey to a more empowered and resilient life.
Post-Surgery Lymphatic Drainage Massage for Enhanced Recovery
After cancer surgery, swelling is common, especially if lymph nodes are removed. To manage post-op discomfort and reduce the risk of lymphedema, consider lymphatic therapy. Early, frequent sessions 2-3 times a week initially—help control swelling. It's crucial for long-term well-being, as lymphedema may emerge months or even years later. Are you Seeking the best Lymphatic Drainage Massage in Westmead? Turn to Recovery Rehab Physiotherapy, Sydney's premier clinic for exceptional physiotherapy and specialized Lymphatic Drainage treatments. Your path to wellness begins here.
Individuals Coping with Chronic Fatigue syndrome
Is your activity level below what your doctor recommends? Many individuals lack the energy to engage in physical activity or experience pain that discourages movement. Some people generally lead a sedentary lifestyle. Physical movement plays a crucial role in lymphatic flow, and when movement is limited, lymph stagnation can occur. Introducing a biweekly lymphatic massage into your routine can be advantageous, offering a soothing therapy to alleviate tension and stimulate lymphatic circulation. At Recovery Rehab, we specialize in addressing the impact of fatigue on your daily life through top-notch chronic fatigue treatment services in Westmead. Schedule an appointment with Recovery Rehab today to access advanced physiotherapy and Lymphatic Drainage massage treatments, designed to help you effectively manage chronic fatigue symptoms.
Individuals seeking relief from lymphedema
For individuals managing lymphedema, consistent use of compression garments is essential. Some even utilize at-home pneumatic pumps. Despite diligent self-care, regular lymphatic drainage massage, combining manual techniques and a compression pump laser machine, play a crucial role in controlling lymphedema. Weekly or bi-weekly therapy sessions are common for effective, lifelong management. To support your daily routine, we offer CJ&CO Circulate products for sale at the clinic. Talk to our therapists during your clinic visits for personalized advice on your at-home routine. Learn personalized techniques to maintain a healthy lymphatic system from our skilled Physio and Lymphatic Drainage Therapist in Westmead. Our tailored treatments ensure your lymphatic well-being.
Individuals Coping with Elevated Stress Levels
In line with earlier discussions, elevated stress induces increased cortisol levels, impacting the efficiency of lymphatic drainage and overall lymphatic system health. The frequency of recommended lymphatic drainage massages depends on the duration of your stress. For individuals experiencing prolonged periods of high stress, incorporating a lymphatic massage into their routine every few weeks proves beneficial, providing a relaxing therapy to ease tension and promote lymphatic movement. Experience the difference at Recovery Rehab Westmead, where our distinctive approach blends the power of non-pharmacological therapies—Physiotherapy and Craniosacral Therapy. Achieve enduring results in fewer sessions, effectively managing stress's impact on your daily life through our high-quality Lymphatic Drainage Massage treatments in Sydney.

Acknowledgement
Recovery Rehab acknowledges the traditional owners of the land on which we live and work. We pay our respects to all Aboriginal and Torres Strait Islander peoples and their elders past, present and future. We welcome them all to our service.